Ways to make your freelance business resilient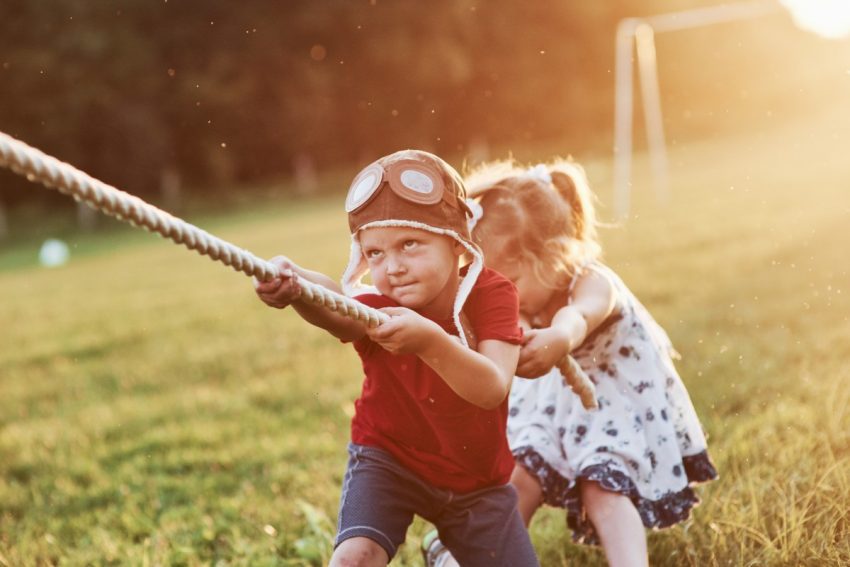 This is my script, slides, and links from a Crowdcast event with GoDaddy on May 20th, 2020: https://www.crowdcast.io/e/ways-to-make-your-freelance-business-resilient
If someone would have told me six months ago that 2019 would be "the good ole' days", I would have thought they were crazy! In August of 2019, I broke my ankle. It was a rough patch for me both personally and professionally. I was unable to walk for six weeks, in a boot for two more, and not fully healed until the end of December. In addition to my broken ankle fiasco, I have parents that are elderly and living on their own in California and I routinely fly home to help them out. We all have obligations outside of work and there are always ups and downs in life.
To my surprise, 2019 was the best year financially in my 18 years of freelancing. I realized that I had built a resilient business to survive the unexpected events that can happen in our everyday lives.
Today, we find ourselves operating our businesses in the middle of a global pandemic that will most likely lead to a global recession. While I am seeing a moderate decrease in cash flow, overall my business is holding up well. I'm busy with work, though less than usual, but it's enough to make me feel like I'm helping my clients in their time of need.
As I look back at decisions I made along the way in my career, there are definitely things that are helping me be resilient and get through the difficult times we are finding ourselves living in right now.
First off, let me share a few personal details:
I've been married for 30 years to a great guy named Brad.
I have a son, Buick, and he's now 23 years old.
I have a 5-year-old Labrador named Tank that weighs over 90 pounds.  He's a handful.
My Dad is 90 and my Mom is 84 and has dementia.  My Dad cares for her on his own and home and I travel to visit them 3-4 times a year.  I moonlight as their personal chef and fill their freezer with meals.
I live in a beach community called Alki in the city of Seattle and enjoy daily walks in my neighborhood with Tank
Finally, New Orleans is my favorite vacation spot and the first place I'm heading when this pandemic ends.
Here's a little bit about my background:
I started doing web design as a way to be a stay-at-home mom after a career in corporate retail in the Seattle area.  I worked for Eddie Bauer and a smaller national chain called Jay Jacobs.
When I became a mom, I quickly realized I didn't want to work a 9-5. I was briefly a partner in a gift and trophy business called Divotstompers and that was my first exposure in running my own business. But, I decided to just embrace being a stay-at-home mom.
That didn't last long. I picked up HTML for Dummies to learn how to make a website to share family photos and knew instantly it was what I was supposed to do with my life.
I enrolled in the Web Design and Development certification program at South Seattle College.  This nine-month program took me three years to complete because I was only able to take one night class a quarter while raising my son.
WAY BACK in the '80s, I attended Fresno State and studied graphic design. I left in my junior year because I fell in love, married Brad, and moved to Seattle.
Also in the '80s, I was a yearbook editor at my high school and I feel like this was the true beginning of my web design career.
In 2002, I formally started my business without having yet finished my certification.  I volunteered all over my community to get started and worked many jobs for free just to build up my portfolio.
WebCami Site Design is a one-woman show.  I don't outsource any design work and manage it all on my own.
I provide services in web design for small businesses and nonprofits.  While I don't work with many large companies,  I do work with larger charities, like St. Vincent de Paul chapters in my area.
I use Beaver Builder to build all websites, but I'm very skilled at HTML, CSS, and a bit of Javascript, too.  Beaver Builder allows me to give my clients a website they can more easily manage on their own. GoDaddy Pro provides me the tools I use for my WordPress care plans and these two solutions are really the foundation of my business.
I've built over 500 websites in the last 18 years (that's just over 2 websites a month) and I have over 200 active clients.  Many of my clients have been with me so long that we've redesigned their websites more than once.
I also wanted to mention that I feel like a part of the GoDaddy family.  I'm a GoDaddy Pro Ambassador and happily share my experience using GoDaddyPro to other web designers whenever I get the chance.   I've also been part of the GoDaddy Pro Council since 2017.  This has been a wonderful experience and led to many friendships with fellow designers and GoDaddy employees all around the world.
---
So, what can you do to make sure your business can survive or even thrive through both good times and bad? Here are my top 10 tips for building a resilient freelance business.
#1: STAY SMALL
I can't tell you how many times I've had friends and colleagues tell me I needed to expand. I needed to hire employees and start an agency. For years, I have resisted. Part of the reason is perhaps a fear of expanding and the pressure that would add to my life. Another part of my apprehension is sharing my profits. I had a brief experience in a business partnership and when profits were split up, there wasn't much to share.
Keeping my overhead low and doing the work on my own has been good for my bottom line. If you are doing the work you are selling, think about the consequences of expanding your business before you do it. Only you know what's right for you. Never feel like you don't operate a real business just because you choose to do it solo.
Everyone has different goals and aspirations. It's okay to "stay small".
---
#2: WORK FROM HOME
Another tip is to set up shop at home. Now, we are all being forced to work from home, but maybe you want to head back to the office as soon as we get the all-clear. For those of you that are freelancers that use a computer to do your work, ask yourself if you really need that office space? Is it worth the expense? Can you meet clients in their offices in the future or online? What are you really gaining from the space? If you live in a very small place with no place to set up shop, would a coworking location do the trick? If you are a homeowner, the home office tax deduction is great to take advantage of. You need to adhere to a few rules, but it allows you to write off some home expenses and that's always good.
Again, you don't have to have commercial space to be a legitimate business in today's world. You can keep your operating costs low and work at home or your favorite neighborhood coffee shop! For now, most of us find ourselves working from home. Embrace it!
And one special tip I can give you about working from home. After I got my office all organized, I hired a Feng Shei specialist to arrange my furniture. She told me to never have my back to the door, which often happens if your desk is up against a wall or a window. This opens you up to more money in your life.. It's also a power position. Give it a try.
---
#3: SELL SUBSCRIPTIONS
Five years ago, I was exhausted. I had 44 new projects in process. That is not a joke. I was either designing or redesigning 44 websites at one time. I had the worst month of business in my life because I was too busy to do my billing. I knew I had to act. So, for the first time ever, I asked for help. I hired a marketing coach. She told me that obviously I didn't have a problem marketing but did have a problem with my systems and saying no.
She challenged me to figure out how I could develop a subscription service for things I was doing for free, like WordPress updates. I had heard of this briefly from others and found a free training from Troy Dean of WP Elevation about setting up a care plan business using Manage WP (this is now part of GoDaddy Pro).
Over the next six months, I developed a plan and rolled it out slowly to see how I managed it. In the first four months, I had signed up over 25 clients and today I'm nearing 150 subscribers. This business is sustaining me now as new leads come in much slower than normal. I painstakingly added people strategically to keep my monthly cash flow somewhat even. I didn't race to offer it to everyone. I didn't even offer advanced features for the first 2-3 years. I needed to make sure I could handle the workload and I was finally able to take on fewer new projects.
If you can build a base income through subscriptions, you are giving yourself a cushion to make it through tough times. When new business slows down, recurring business will save you.
---
#4: EMBRACE PAYMENT PLANS
I started my business so long ago that online payments weren't really a thing. And I have to admit when I first introduced them to clients, many didn't really want to do it. I still have clients that resist. But the more I embraced it and made it part of my process, the less resistance I received from clients. Fewer and fewer clients pay me with checks, but I still allow it for certain situations.
In January of 2019, I required all-new project payments to be set up as online installments and that really changed everything for me. It allowed me to have a major injury and still get paid.
Traditionally, freelancers will take a deposit of ⅓ to ½ down with the balance due upon completion. Does this sound familiar? I did this for years and web design never moves quickly. If a client disappeared towards the end of the project for whatever reason, I was left waiting for completion to get paid.
Now, I set up everyone on a PayPal installment plan. Sometimes I finish a site before the plan is over and I just let the plan stay in place. Sometimes we are running long and I pause the last payment until completion. And I have far more than that 50% deposit in the bank even with a pause. But, it has given me control over the flow of money into life and also keeps both clients and myself on task. I'm so grateful I had this in place last year and even more happy to have it in place during this pandemic.
Customers with projects in process when the world shut down did not cancel. They felt invested in the benefit of finishing their project. A payment plan is just another tool for you to keep money coming in when new business is harder to come by.
---
#5: INVEST IN PRODUCTIVITY TOOLS
At the same time I reached out to a marketing coach for advice, I hired an organizer to help with my office set up. Over a four week timeframe, we got all my paper in order and set me up to stop using so much paper. I started setting up online tools to help me do my job. Today, I paid over $800 a month for various online tools. This includes licensing for Beaver Builder, ManageWP, Dropbox, Google Suite, Mixmax, Freshbooks, Quickbooks, Calendly, Sanebox, Carbonite, One Drive, and various premium plugins. It's a combination of tools I use to build websites and care for them, plus administrative tools that help me run my business.
There is a natural instinct to pay as little money as possible to run your business when you are getting started or having cash flow issues. But, when you invest in getting your work done more efficiently, you are really making an investment in your success. Every client that has a good experience working with you is helping you build your reputation with others. Never cut costs when it comes to being productive.
---
#6: DEFINE YOUR PROCESS
After having success in hiring people to help me set up systems, I decided to invest more in myself and I signed up for two online trainings tailor-made for my business. The first was WP Elevation by Troy Dean and the second was Profitable Project Plan by Jennifer Bourn. Spending nearly $3000 on these online training was not easy for me, but the end result was well worth it.
Everything I do has a process and workflow now. When I broke my ankle, I had the ability to keep working and know when things were due. I now have a system in place to keep track of EVERYTHING, including:
Any incoming referral or lead
Having a client aid me in preparing an accurate proposal
Walking a client through my proposal and contract
Onboarding a new client
Assisting clients in giving me what I need to complete a job
Thanking my client after completion
Signing up my client for ongoing support after a job is done
Checking in on clients throughout the year
Having defined processes from start to finish will impress your clients on how well you manage the work you do for them. That gives them a good story to share with others.
---
#7  USE EMAIL TEMPLATES
In the trainings I just mentioned I was exposed to the power of email templates. I had a few emails that I had saved and used on occasion, but now I have over a hundred saved emails that I use for all the processes I just mentioned in the last slide!
Now, I have templates for:
Leads and referrals
The proposal process
Onboarding
Design and development
Offboarding
Ongoing Maintenance
Year-round followup
The time I save using these email templates can't be understated. Anything that saves you time frees you up to run your business, to be more productive, and to complete more projects on time.
---
#8: FIND SUPPORT
10 years ago, I had been making about the same amount of money for three years in a row. I wasn't really gaining ground with clients and a friend invited me to a networking event called BNI, or Business Networking International. After learning I could be the only web designer in a group of 25 I decided to join. My son was 12 years old and I was ready to go full time.
In the first six months, I saw my business income grow by 25%. 10 years later and I'm making five times the income I had when I first joined BNI. Most importantly, I have the support and word-of-mouth advertising that money can't buy.
My BNI group is still holding meetings weekly on Zoom. The value of relationship marketing is irreplaceable. We are all still bringing each other referrals and emotional support while our city has regulations keeping many businesses completely closed. Having business owners band together is very powerful. Having business owners be part of my sales team can't be beaten. I highly recommend joining a business or networking group of some kind. It's the best kind of advertising. And, for any solopreneurs, it can help you feel like you're not alone. When times are tough, you need as many people getting the word out for your services as you can. A business group can do just that.
---
#9: KEEP BOUNDARIES
We all want to be responsive to our customers. But, there is a fine line between being responsive and being too available. It can make you burn out quickly and that will affect your quality of work.
I figured out early on in my business that I couldn't answer the phone at all hours and more importantly, have meetings every day of the week and get my projects done without working weekends. Now, I block out office time versus meeting time and limit client meetings to two days a week. I do make adjustments to this when needed, but exceptions are not the norm.
Keeping boundaries is very important because you need to be the person in charge of your day. It's very easy for a client to assert their needs into your day, even if you don't have time. Keeping boundaries from the beginning will train your client to know your limits. If you make an exception for a client, tell them, this is an exception.
I have had a "vacation message" on my email for weekends and holidays for years. It lets clients know I got their message, but if it's not a dire emergency, they won't hear from me until regular business hours resume. That automated message is my acknowledgment that I heard them. And if it is an emergency, they hear from me as soon as I can respond.
Never be so rigid with a client that you appear to be hard to reach. Remember, sometimes you just need to pick up the phone and give them a listening ear.
---
#10: TELL A GOOD STORY
Finally, I just want to share something that is in the back of my mind every single day as a business owner. I want each person I work with to have a good experience. I want them to share that experience with others. This can be much harder than you think. In my 18 years of business, I've only had a handful of bad experiences with clients. It's hard to have a "the customer is always right" attitude when emotions are high.
Maybe the client insulted you.
Maybe they didn't produce what was needed to finish the job and asked for a refund.
Maybe they took total advantage of your kindness.
Maybe they are just hard to work with.
Maybe it was you that totally dropped the ball.
Swallowing your pride is far less painful than having someone damage your reputation with their story of how you wronged them. I have a formula for this that always works. I listen, I say I'm sorry, and I make it right. That might be an apology, a partial or full refund, or a free service next time. Then, I sit and write all the procedural changes I'm going to deploy to make sure the situation never happens again. This has resulted in:
Passing on any job where the client wants edits to my contract.
Making each client review my proposals and contract with me before signing.
Making sure they understand that if they delay a timeline, the due date is pushed out accordingly.
My payment plan is a direct result of a client that asked for a full refund after providing nothing but a logo to build a site with. That payment plan has been the biggest game-changer for my business in years.
I have learned so much and I owe a debt of gratitude to the clients that helped me make positive changes out of negative experiences. In tough times, nothing will pay off more for your business than a stellar reputation.
"Resilience is knowing that you are the only one that has the power and the responsibility to pick yourself up."
I hope these 10 tips can help you shape your business into one that can give you stability and strength in all situations.
And always remember, resilience is something you build over time.
---
All ten topics I touched on are represented in the article links below:
I also wanted to give you links to the services and online trainings that have helped me run my business in good times and bad.
GoDaddyPro
Website & client management tool (ManageWP)
Beaver Builder
Page Builder system for WordPress
Profitable Project Plan
Training by Jennifer Bourn
WP Elevation
Training by Troy Dean
Calendly
Online scheduling system
Business Networking International
Networking
SLIDES